- Concept -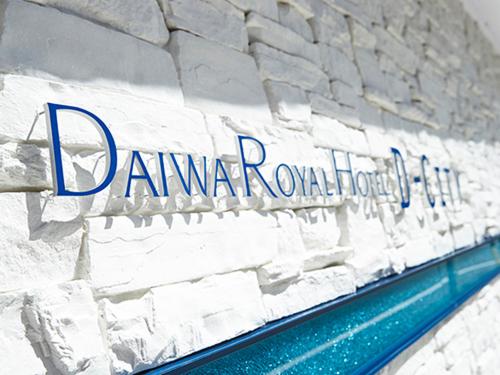 Blue and white, representing the "sky" and the "sea" provided the basis for Daiwa Royal Hotel D-CITY Osaka Shin Umeda's design concept. The white and blue keynotes of the interior invite you into the world of the Mediterranean.

Taking the experience and the hospitality spirit we cultivated in resort hotel management to a next level, our aim is to make both business guests and leisure guests feel at ease during their stay. The goal is to shape a new hotel, which can offer a resort-like experience, even if it is located in the middle of a bustling city. We also aim to create a pleasant experience for our female guests.
- Rooms -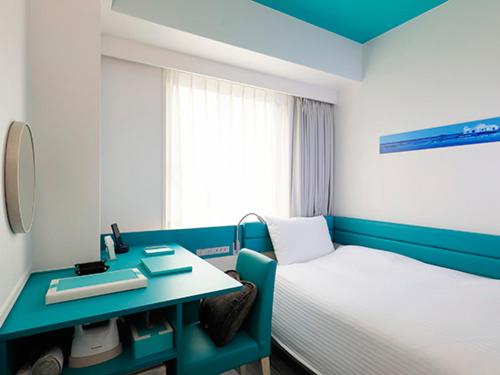 The blue and white colour scheme used in the rooms also represents the Mediterranean townscape and the sea. Images of the ocean view from a window are also displayed on the walls as decoration. Downlighting and indirect lighting create a bright and spacious atmosphere.
- Lobby -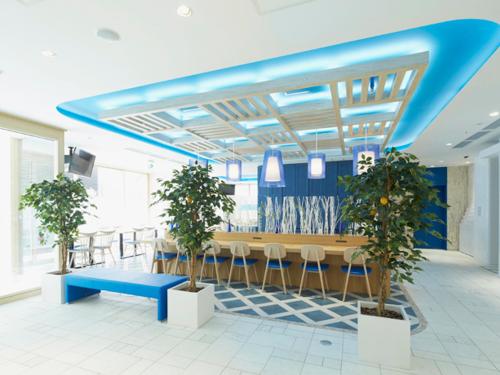 The space where the front desk and the terrace lounge are combined is designed with the contrasting colours of white and blue. The main path from the entrance to the front desk is paved by tiles that evoke the feeling of marble. Decorated with hanging chairs and fruit trees, the lobby area is truly a pleasant sight.
- Front -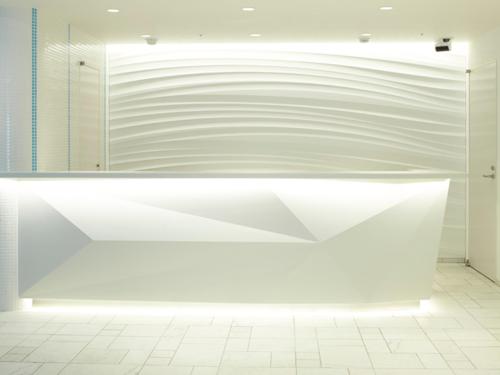 The refreshing sense of nature is emphasized by the impressive cut-stone counter at the front desk. Behind the counter, a three-dimensional art installation is visible on the wall, also representing the "sea" and the "wind." The introduction of the automatic cashier machines allows check-in and check-out to go even more smoothly.
- Lounge & Dining -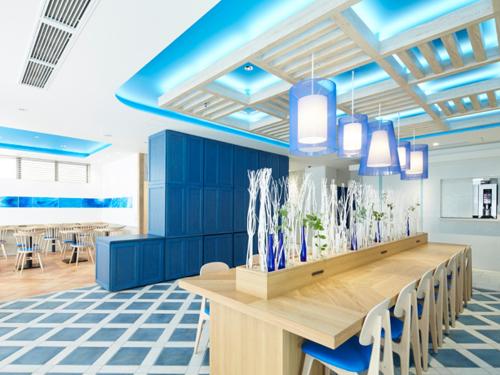 The ceiling at the lounge and the dining room is painted to the fresh colour of the clear sky, and together with the white wooden pergola, they give the impression of a seaside terrace bathed in the sunshine. The floor is covered in tiles reminiscent of terracotta, further making you feel like you are spending a nice afternoon on a sunny terrace somewhere in the Mediterranean.
- Hall -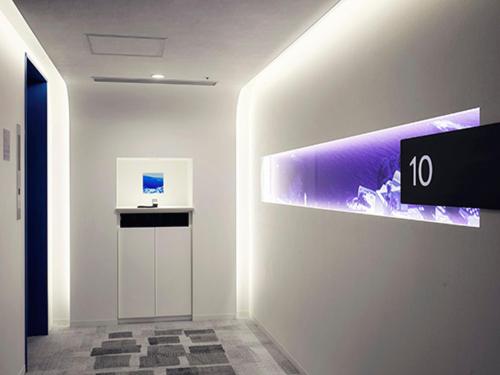 Dark blue doors in contrast with the white walls representing the townscape, and the carpet decorated with stone-path motif altogether transport you to a town near the Mediterranean Sea. The bright and lively design makes you feel the warmth of the sunshine on your skin and raises your expectations for your upcoming stay.